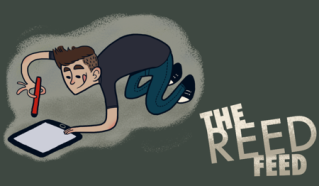 Hello followers,
So I was hanging out with

last night and we got to talking about DeviantART and how people use the site. We also talked about how I haven't been as active as I used to be and maybe good ways for me to get back into this place again.
First a little background. When I first started my DA in 2004 I was living in West Palm FL, on my own for the first time, I didn't know anybody so DA was my only real human contact. I made a lot of friends and really started getting into a webcomic that I was working on at the time. At a certain point in 2005 I decided to quit my job, sell my car, move back in with my parents so I could go back to school. 2 years at community college and then 3 at Ringling College of Art and Design later I'm now working in Atlanta GA as an assistant designer for Carter's INC in the boy's pajamas department. In all that time DA really went to the back burner.
You'll hopefully notice that I've been updated my gallery and responding to messages, but I feel like I'm still missing out on the community as a whole. I'm beginning to notice that different communities have different cultures and to me DA is no exception.
So I'm asking you patient people, what is DA about? What do you look for when you interact with an artist? Are long journal post something that you would read? Would you want to see descriptions of the project ideas I have buzzing around in my head? Do you like polls?
What is DA to you?